Al Bashayer Meat Company invites applications for the appointment of authorised local dealers for sale of livestock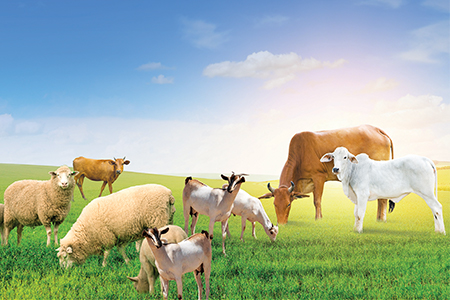 Al Bashayer Meat Company, Oman's first, and largest integrated red meat company in the region, is pleased to invite applications for the appointment of authorised local dealers for the sale of livestock from farms located in Wilayat Thumrait, Dhofar Governorate. The company was established in the framework of the national vision to achieve self-sufficiency of red meat in Oman
With its state-of-the-art facility and disease-free farms, Al Bashayer is committed to provide fresh, healthy and tasty halal meat and brings the advantage of convenience to all by serving as a one-stop solution to secure quality meat for varied needs. Located in Wilayat Thumrait, the Governorate of Dhofar, the integrated facility, which includes modern and disease-free farms, feedlots, a state-of-the-art abattoir and processing plant, follow exacting standards of Sharia compliance, safety, sanitation, hygiene and quality control to ensure purity and taste. Additionally, the livestock at Al Bashayer is only fed with natural feed so as to provide the highest quality meat with local flavour, to its consumers. Extensive sanitation measures have been put into place to make sure no contamination occurs. The use of modern technology such as vacuum and MAP packaging ensures only the best product with the best taste is offered.
Speaking on the occasion, Dr. Ghalib Said Al Saidi, General Manager, Al Bashayer Meat Company said, "We at Al Bashayer want to provide the highest quality meat to our consumers at all times. With this in mind, as we invite applications for local dealers to sell our livestock, we are emphasising on the applicants having hygienic holding areas for the animals and disease free farms. This is to ensure we live up to our promise of providing healthy, delicious and fresh halal meat to all."
Al Bashayer has outlined the below requirements for dealers who wish to apply-
The local dealers will be appointed for each area of Oman for sales in the respective regions having authorised licensed farms
Dealers should have disease-free farms with healthy/hygienic conditions and holding areas for animal comfort and welfare
Excellent relationship with local consumers / buyers is essential and must be located at a convenient place
Strong and stable financial background is a must
Interested traders and dealers, currently dealing with livestock sales and with their own holding areas, may apply in the prescribed format which is available at Al Bashayer Meat Company SAOC, Al Nahda Building 2, 8th Floor, Office No: 1, Ghala, Muscat.
For more details call, (+968) 9755 5353
About Al Bashayer Meat Company
Al Bashayer Meat Company S.A.O.C, a closed joint stock company, established in 2016, with the vision to be the Trusted Meat Supplier for Oman. The integrated red meat project emphasizes on raising and breeding of Live Animals, fattening them, hygienically slaughter them in the 'state of the art' abattoir, and processing plant, process and pack the meat for distribution into the different market segments including potential export markets. Besides the Main Meat Product Stream, ABMC is pursuing value added processing of the edible parts. The other inedible animal parts will also go through value added processing, to ensure maximum utilization of the animals and therefore, increase sustainability and contribute to the Oman's Food Security Vision, and employment.
For more details, visit https://albashayer.om/en/home/